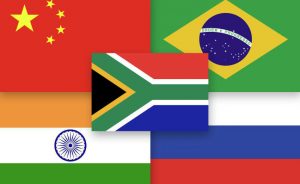 Report from the International Conference on BRICS and Global Governance,
8 September at the Egmont Palace, Brussels.
The Role of the BRICS in the World, an international conference which was successfully held in Brussels just three days after the BRICS summit in Xiamen (China from 3-5 September). Supported by five embassies of the BRICS countries to the Kingdom of Belgium, the conference was co-organized by The Egmont – Royal Institute for International Relations, Brussels Academy for China and European Studies, and Confucius Institute at Vrije Universiteit Brussel. Ambassadors and scholars from five emerging economies gathered at the conference to discuss and to map out BRICS's future course.
Download the PDF with the full report on the conference.