4 May 2017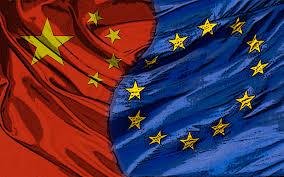 Taiwan is a sensitive issue in Chinese foreign policy. The One China Policy is one of the foundations for all major powers in the world to manage relationships with China. The Trump Administration in the United States reconfirmed its position just recently. The European Union always adhered to the One China Policy and recognises the government of the People's Republic of China as the sole legal government of China. However, it recognises Taiwan as an economic and commercial entity, has solid relations with Taiwan in non-political areas and maintains exchanges in various technical fields, and established The European Economic and Trade Office (EETO) in Taipei in 2003 without it having a diplomatic nature.
EU-China relations have entered into a new phase. President Xi Jinping came to visit Europe twice within three months in 2017 and will come again in July for the G20 Summit in Hamburg. Against this background, how to look at Cross-Straits relations, how to understand EU policy, how to evaluate the impact of the Taiwan issue on EU-China relations?
To debate these questions, the Egmont Institute- Royal Institute for International Relations – , the Confucius Institue at VUB, and the Brussels Academy for China and European Studies (BACES) invite you to an academic workshop from 15.00-17.00 on 4 May at the Egmont Palace, Place du Petit Sablon 8 bis, 1000 Brussels
Panelists:
Prof. Zhimin Chen, Dean, School of International and Public Affiars, Fudan University
Prof. Qiang Xin, Director, Centre for Taiwan Studies, Fudan University
Prof. Bruno Coppieters, Chair, Department of Political Sciences, Vrije Universiteit Brussel (VUB)
Mr. Xavier Nuttin, Senior Asia Analyst, Directorate-General External Policies, European Parliament
Chairs:
Prof. Sven Biscop, Director of "Europe in the World", Egmont Institute
Prof. Xinning Song, China Director, Confucius Institute at VUB, and BACES.
To register for this event, please go to this link